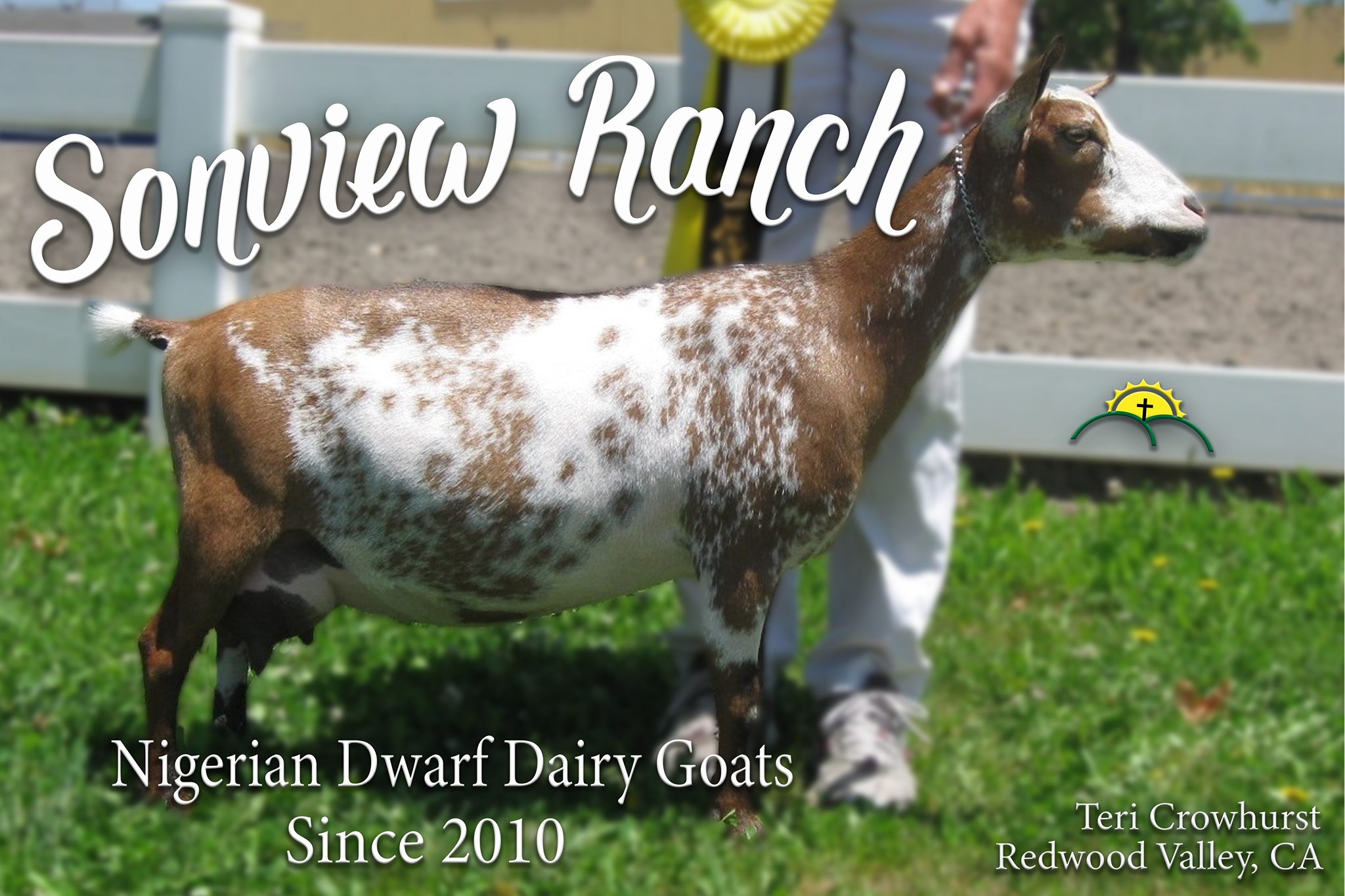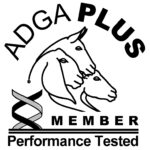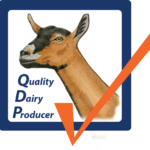 .
.
Sonview Ranch is a memeber of American Dairy Goat Association, American Nigerian Dwarf Dairy Association, American Goat Society and is a certified Dairy Goat Quality Producer after completing the course through Langston University
     Sonview Ranch is a small family ranch located in Northern California (about 2 hours north of San Francisco) where 3 generations moved to in 2005.  Now run by Jim & Teri Crowhurst, the focus of our ranch life is our herd of registered Nigerian Dwarf dairy goats, which Teri started in 2010.  

     Teri has been showing her dairy goats competitively for the last 12 years.  In 2017, she set her sights on being able to show at the National level in 2019, when the ADGA National Show was scheduled to come to the West coast. The dream became a reality when we were able to go to the ADGA National show for the first time in 2019.  We took 6 kids and 3 milkers, all homebred Sonview Ranch does.  Our goal and our hope was that our does would make the cut in the huge and highly competitive classes there.  (The classes are so large that the judges "cut" out the top 20 animals in the class, excuse the rest of the entries from the ring, then place the top 20 who made the cut.)

     What a thrill it was in our first class to have all 3 of our kids make the cut out of 46 nice intermediate doe kids in the ring!  They ended up 10th, 12th, and 15th in the class. 

     In the next class, 1 of our 3 entries made the cut in the large senior kid class and then she went top 10, placing 9th in the class.  
Our yearling milker did not handle the Nationals experience well, failed to bag up and did not make the cut.  

Our 5 year old milker made the cut in the 5 & 6 year old class and finished 10th.  

     To wrap things up, our herd queen, Sonview Ranch Fancy C.C.,  WON the aged doe class and was awarded best udder in class also!  That meant that at our first National Show, we were in the line up from which the National Champion was chosen, as well as in the line up for Best Udder of Breed. What an honor.  It is our goal to compete at the 2023 ADGA National Show.

We were able to participate in ADGA's Linear Appraisal in 2018, 2019 and 2021, and wish that we had done it years earlier.  What a great learning experience it is and a wonderful tool to use in one's breeding program.

     In 2019, we became ADGA Plus members, officially putting the does on milk test, doing Linear Appraisal, and DNA testing our bucks.  In addition, Teri usually competes at 5 - 7 shows per year in the highly competitive Northern California show circuit. We have been ADGA Plus members ever since.
 
Our entire herd is tested annually for CAE, CL and Johne's (every adult goat on the property) and our herd is negative for all 3 of those awful diseases.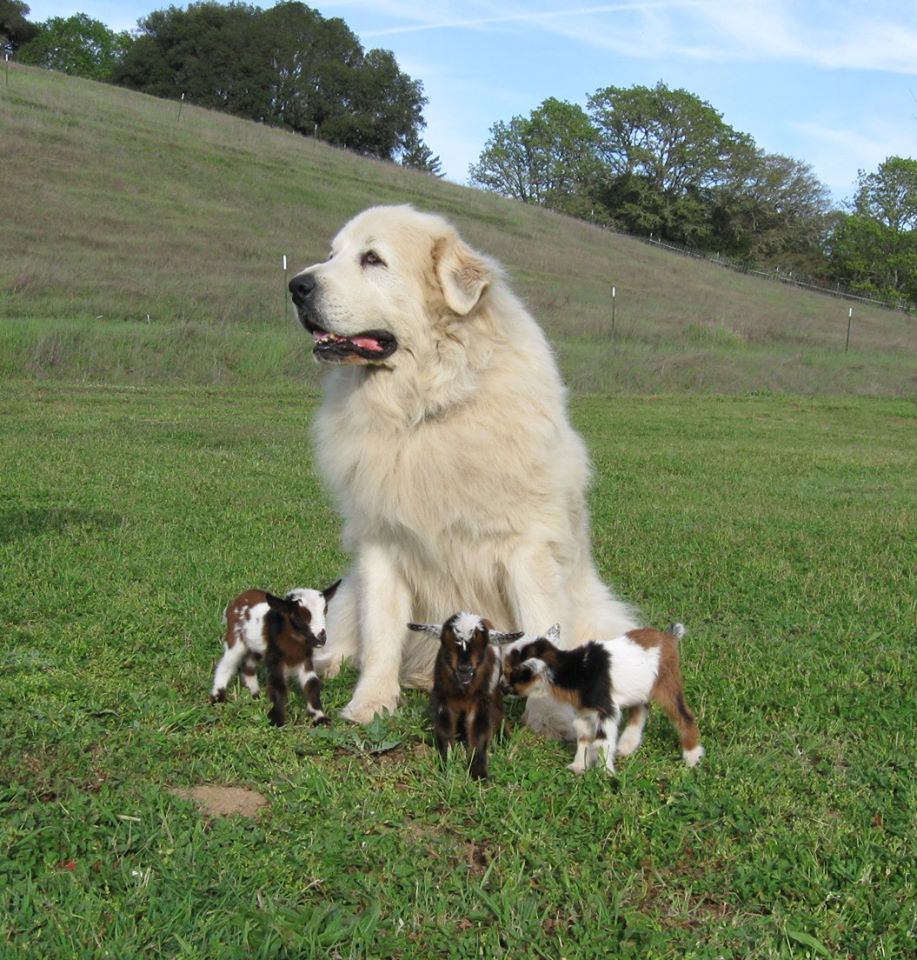 Teri has always been crazy about animals and got to be in 4H as a youth, where she had projects in horses, dairy goats, rabbits and Guide dog raising, as well as non-animal projects.  Having known each other since 2nd grade, Jim knew that Teri came as a package deal with animals included when they were married in 1985.  When their daughter, Jessica, was 8 years old, she joined 4H and started raising and showing animals, starting with small animals and moving up to the large.  

     One of her many successful projects was dairy goats, which she started in 2009.  Since Teri was going to all the shows with Jessica anyway, she was lured back into dairy goats.  Jessica generously bought her mom, Teri, a show quality Nigerian Dwarf doe kid who was unrelated to her own herd, with her own money, as a thank you gift in 2010.  Jessica continued on with her Nigerian Dwarf, then added Alpine dairy goats in 2011, and they had a great time showing together.

     After Jessica aged out of 4-H and FFA, her brother, Jacob decided to do a dairy goat project.  He was fortunate to be able to buy back one of Jessica's Alpine does.  Jacob then raised and showed Alpines another 2 years, until he, too, aged out in 2016.  After 13 wonderful years spent with the kids raising and showing livestock which included some of the best times of Teri's life, she was just not ready for it to end.  To hold on just a bit longer, she bought one special Alpine kid from Jacob;  a doe kid he had bred, raised and shown successfully, whose dam was bred, raised and shown successfully by Jessica. Up until that time, the priority, the main focus had been Jessica and Jacob's projects, animals and breeding programs, but now for the first time, the spotlight was on Teri's Nigerians.  Her herd went from the back burner to the front.  So, in 2016, for the first time, she concentrated solely on her herd, and set short term as well as long term goals.  She bred, raised and showed both the Alpines and her Nigerians for another 2 years.  By then things were quite different though. Since she was going to the shows by herself, it became clear to Teri that one person trying to show 2 breeds in multiple rings in the same day was not practical, nor was it fun.  It was time to let go of Jessica and Jacob's Alpines. As hard as it was to let go and close that chapter of life, the Alpines all went to wonderful new homes. Now she focuses on her Nigerian herd, working constantly toward the goal of improving the quality and health of her herd.  
To contact Teri Crowhurst Email – [email protected]