Photos can be enlarged by clicking on them
A Dream Come True – straight from the outstanding, time tested and proven Rosasharn herd in Massachusetts!

I am thrilled to introduce:

Rosasharn HRS Clasic Caballero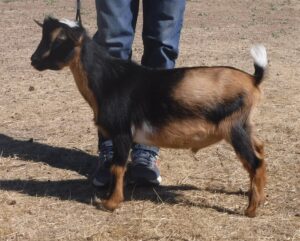 .
.
.
.
.
.
Date of birth: 5/23/2021
Sire: Rosasharn Hurricane Rain Storm *B
(Short On Heaven Rain Boots *B x Rosasharn BCL Dark and Stormy 7*M)
Dam: Rosasharn CB Pegasus 7*M EEVV 89 (2-03)
(Rosasharn SH Celtic Ballad ++*B VEE 90 (5-02) x Rosasharn WLK'S QueenCassiopeia 6*M VVVV 89 (5-02))
---
Alethia DOH Cosmic Wonder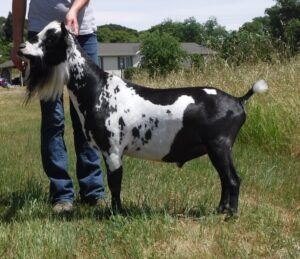 photo taken when he was 2 years old – May 2019 (OH)
Date of birth: 5/21/17
Sire: GCH Algedi Farm DJ Drops of Honey +*B
(GCH Algedi Farm Drops of Jupiter ++*B x SGCH Rosasharn's UMT Tupelo Honey 4*M EEEE 91)
Dam: Alethia HB Interstellar
(Algedi Farm MB Honeymoon Bay ++*B x CH Algedi Farm D Capella 4*M VEEE 91)
---
Sonview Ranch Lando V+E 87 (02-02)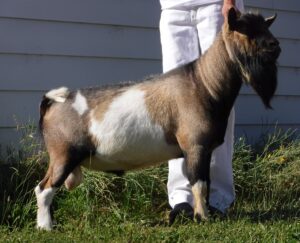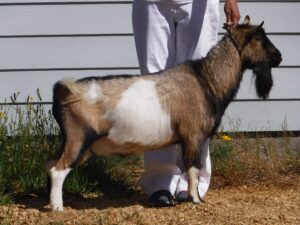 Yearling photo – August 2020
Date of birth: 3/31/19
Linear Appraisal History:
2021 V+E 87 (02-02)
Sire: Twincreeks RM Watermark +*B VVV 86 (1-09)
(Castle Rock Rainmaker ++*B x CH Twincreeks PKM Brownbetty +VVV 86 (4-06))
Dam: GCH Sonview Ranch Fancy C.C. 1*M EEEE 91 (7-00)
(Lost Valley KRE Laredo x Oops Ranch B.B.)
---
Walsh Kids P Supernova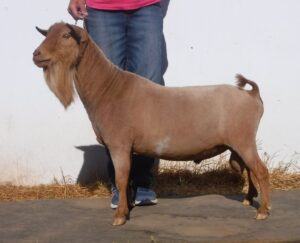 Date of birth: 7/1/2020
Sire: Curbstone Valley AD Prophecy *B
(GCH Castle Rock Abraham Darby +*B x GCH Alethia DJ Written N The Stars 5*M)
Dam: CH Alethia DJ Starry Night
(GCH Algedi Farm Drops Of Jupiter ++*B x Alethia RR Stardust)
My thanks to Walsh Kids for allowing me to add this special buck kid to my herd in 2020. He has so much potential. His pedigree is packed with proven, powerful genetics, top and bottom. Besides being cute as can be, he is a quiet gentleman.
---
---